Maintaining Muscle Matters
December 1 @ 9:30 am
-
10:30 am
Aviv Clinics
2955 Brownwood Blvd. #100, The Villages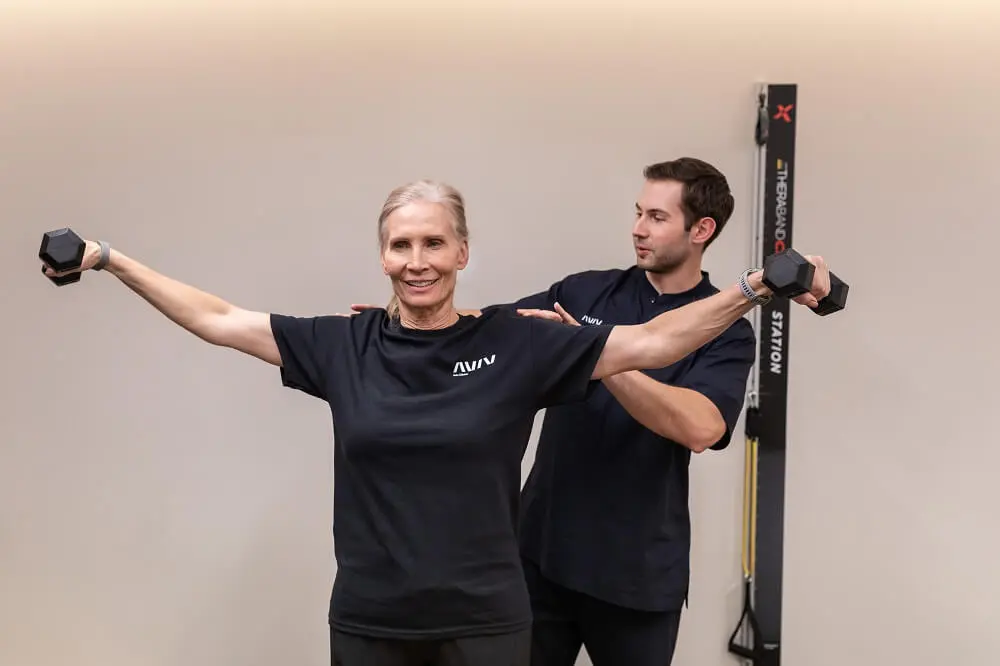 About the event
Have you noticed difficulty walking upstairs, a slower walking speed, or feeling the need to take a rest after carrying something? These are all signs that your muscle mass may be decreasing.
This event will focus on small, practical exercises and lifestyle changes you can incorporate into your daily routine to help train and build muscle and keep your body strong and sharp well into your golden years.
Aaron Tribby will provide tips and tricks for maintaining muscle mass, SMART training goals, and how to prevent other injuries as we age.
Registration for the event