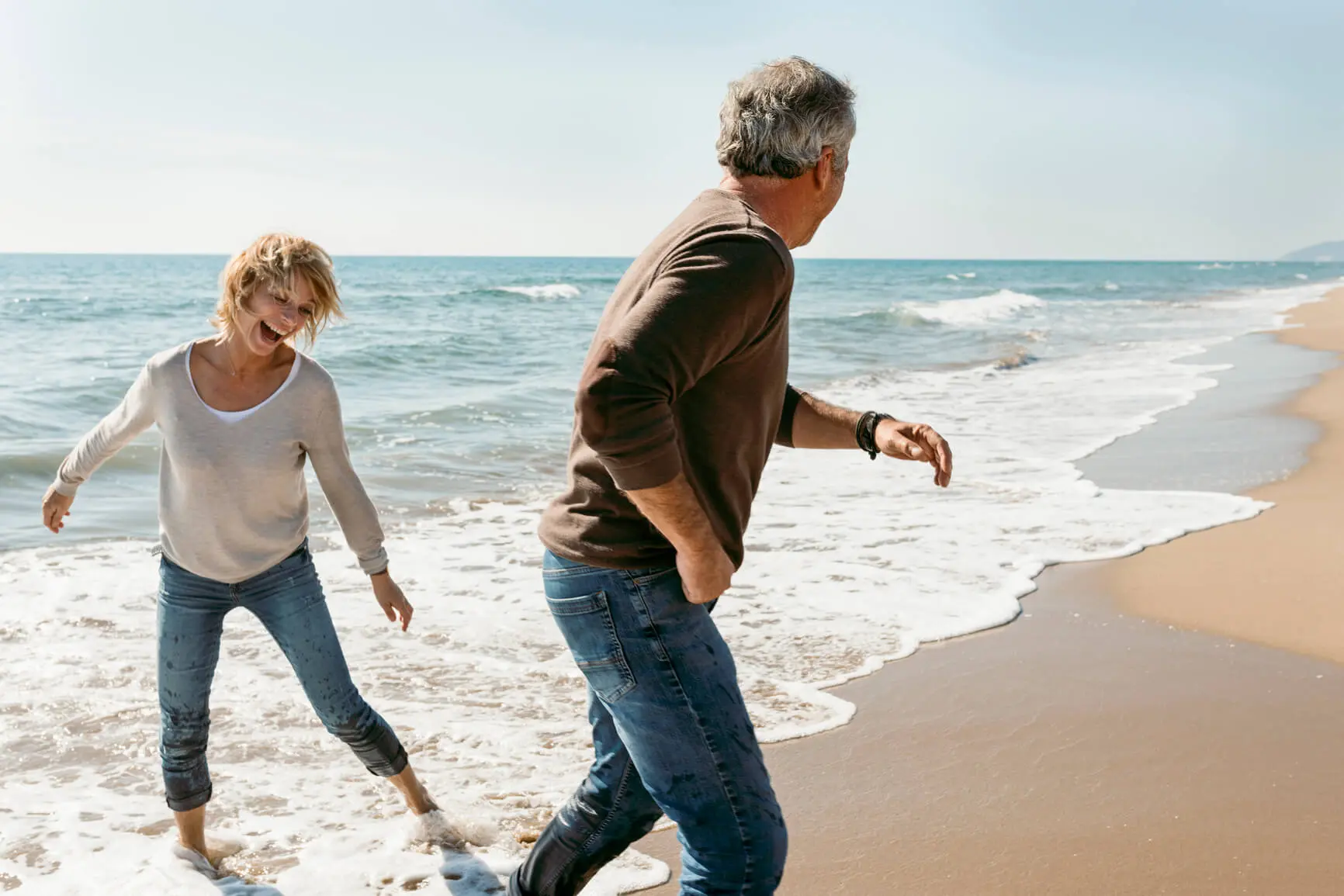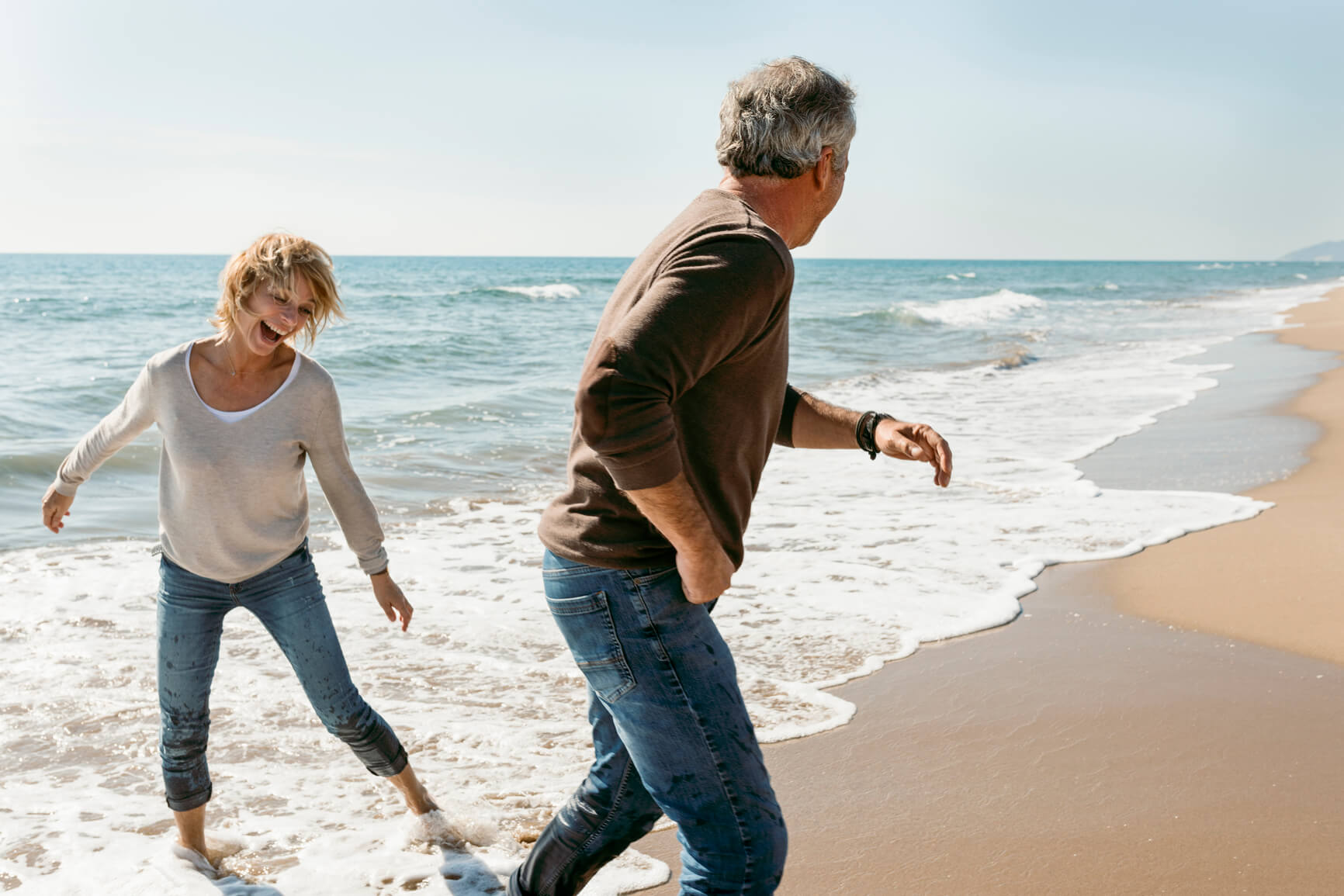 Canadian Snowbirds Can Enjoy Better Weather While Reversing Biological Signs of Aging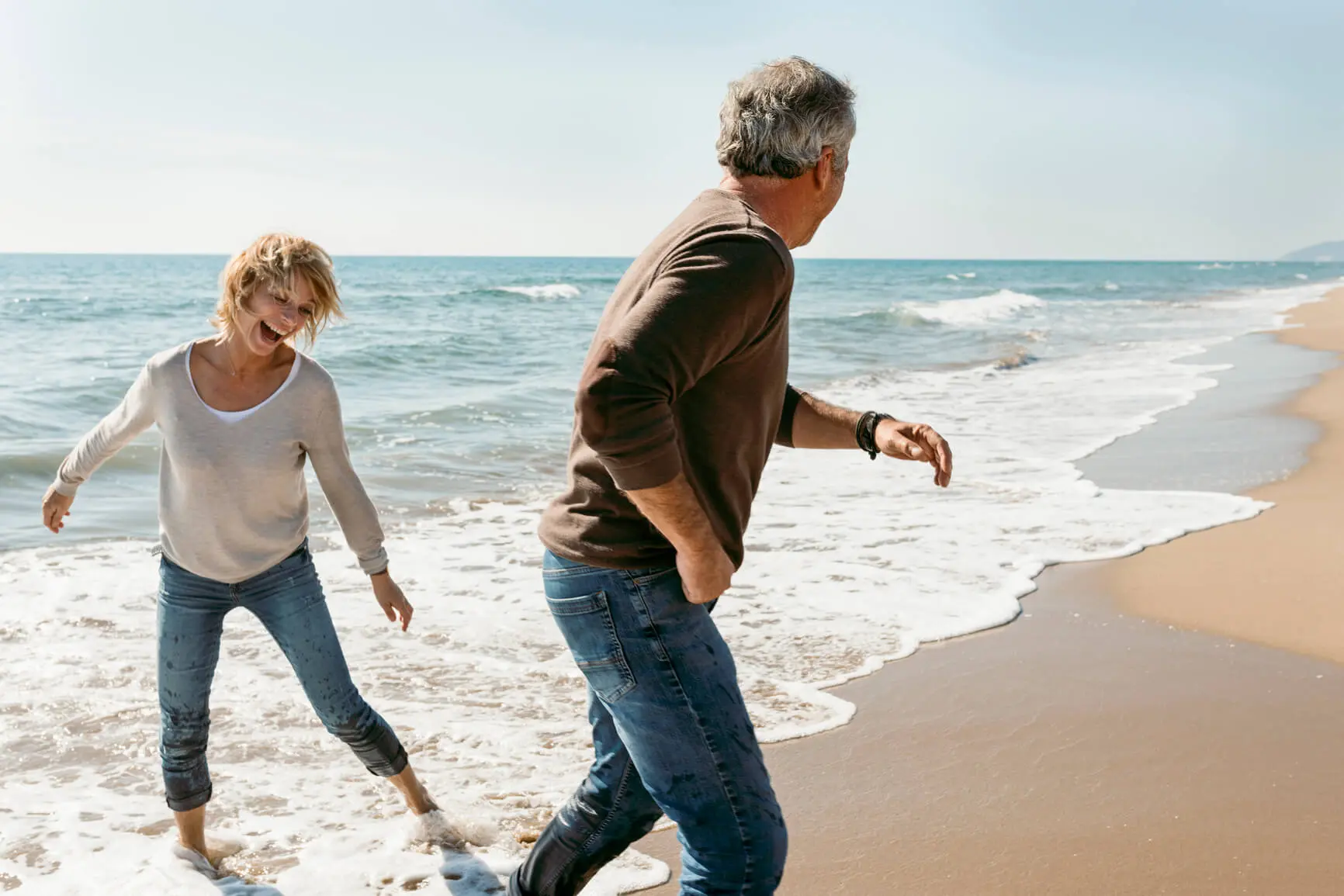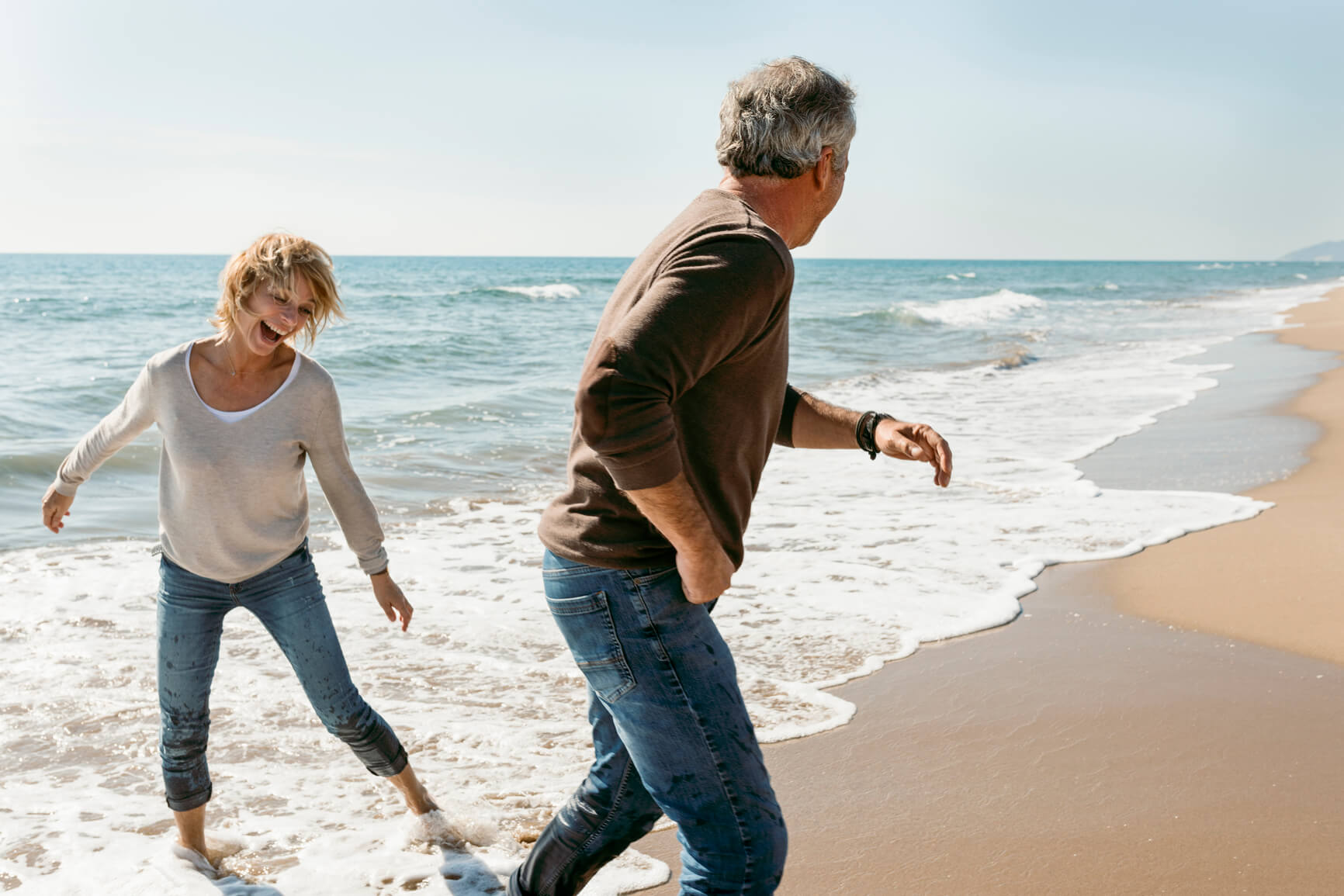 After COVID-19 threw travel plans for a loop last year, Canadian snowbirds tired of a frosty winter are headed south to enjoy better weather and a relaxed lifestyle for the cold months ahead. Here's why Florida continues to be an attractive destination for Canadians and how spending a winter in central Florida can now mean so much more for healthy aging and better brain performance.
The appeal of Florida
For some people, heading south for the winter is about more than just avoiding the cold. It's about preserving their physical and mental health. Florida is one of the most popular winter destinations for Canadian snowbirds thanks to its famously sunny and warm winter weather. It can offer relief for those struggling with arthritis, achy joints, and blood circulation issues. A hearty dose of sunshine also can help regulate circadian rhythms and get better sleep.
Snowbirds visiting the quiet and amenities-rich area of Central Florida for an active lifestyle and relaxed pace of life can now also change their experience of aging at Aviv Clinics.
In 2020, The Villages community welcomed Aviv Clinics and its state-of-the-art technology and medical treatments to regain brain and physical performance that deteriorate as we age.
Aviv Clinics at The Villages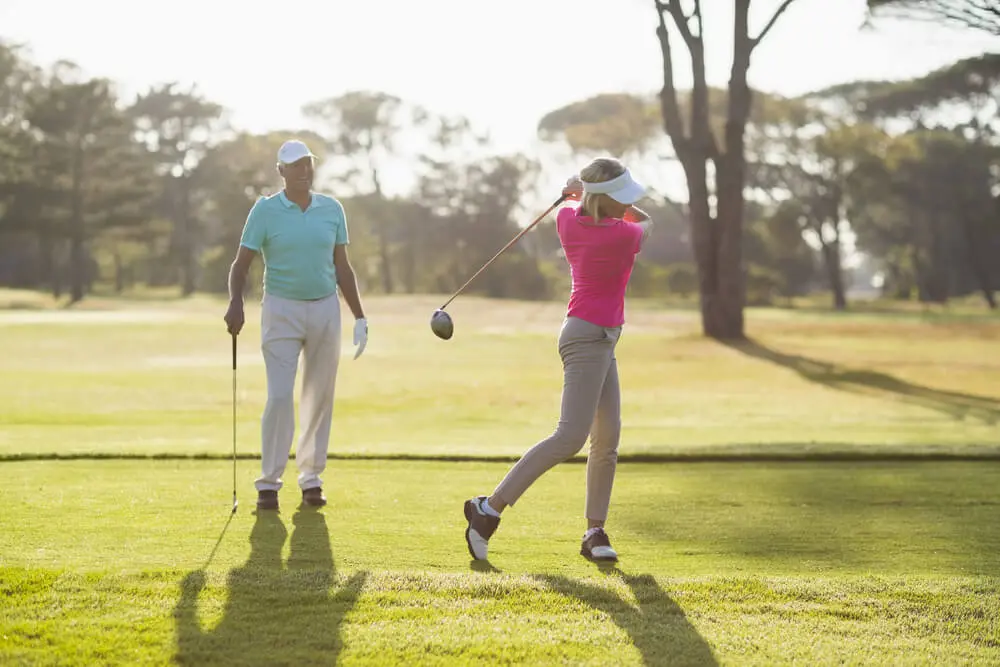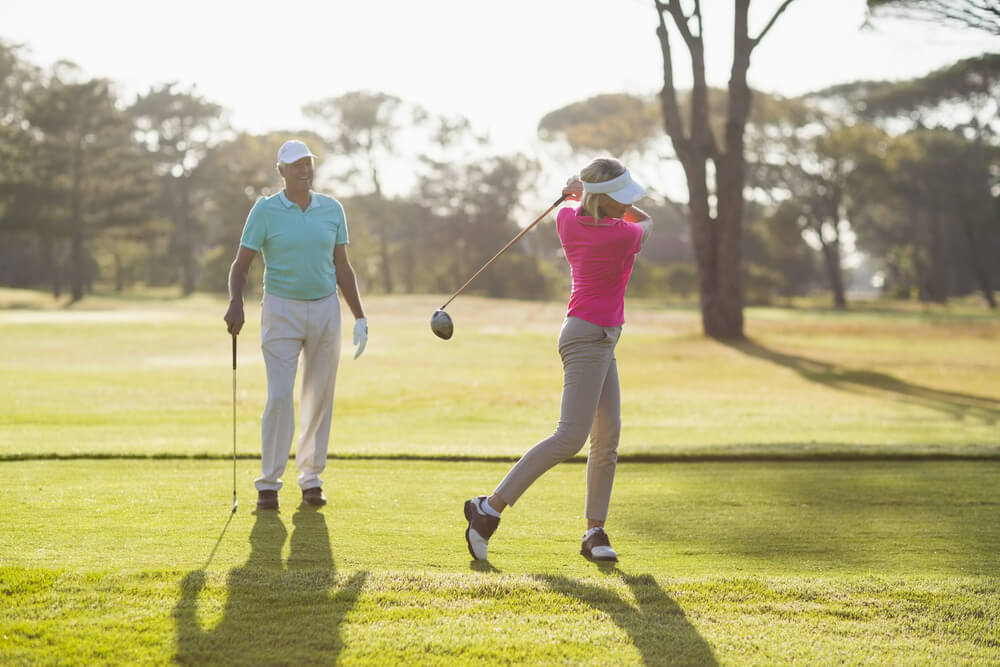 Nestled in the heart of Central Florida, The Villages boasts an ideal location for Canadian snowbirds seeking an amenities-filled community and a chance to experience the world-class Aviv Medical Program treatment protocol.
Aviv Clinics is the only facility in the United States to offer an innovative combination of hyperbaric oxygen therapy (HBOT), cognitive training, nutrition coaching, and the industry's most extensive medical assessments. This approach was recently proven by independent research studies to help reverse biological aging. It also shows promise in addressing the biomarkers responsible for the development of Alzheimer's disease.
The Villages is located between beautiful beaches like Clearwater and Daytona, and is within driving distance of thriving metros like Orlando, Sanford, and Tampa. It offers an extensive network of recreational clubs, activities, parks, nature trails, shops, restaurants and more.
Serious golfers often head to The Villages for their winter escape because the community has over 50 renowned golf courses, plus the classes and professional support needed to improve your game.
Cutting Edge Technology and Treatment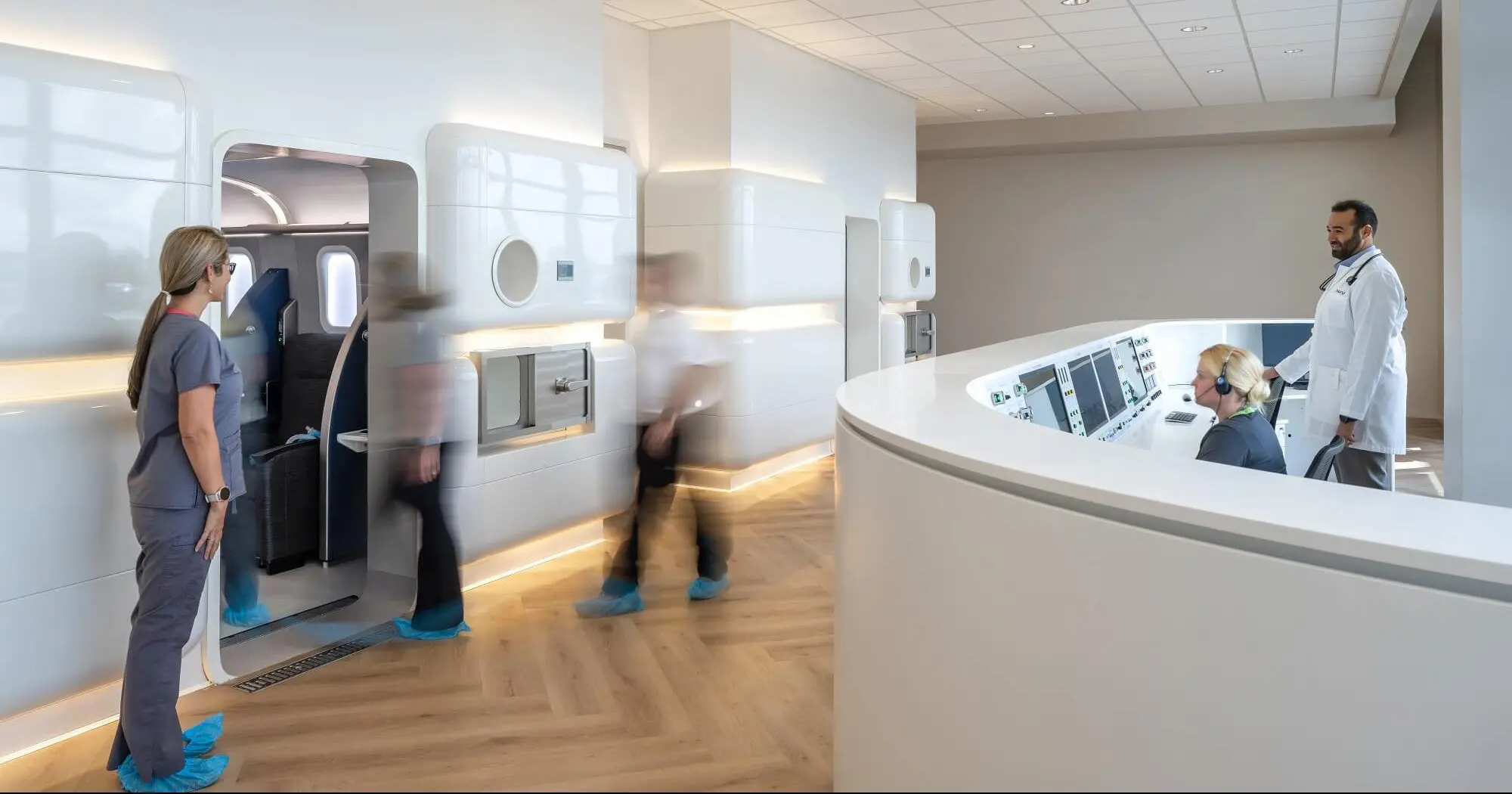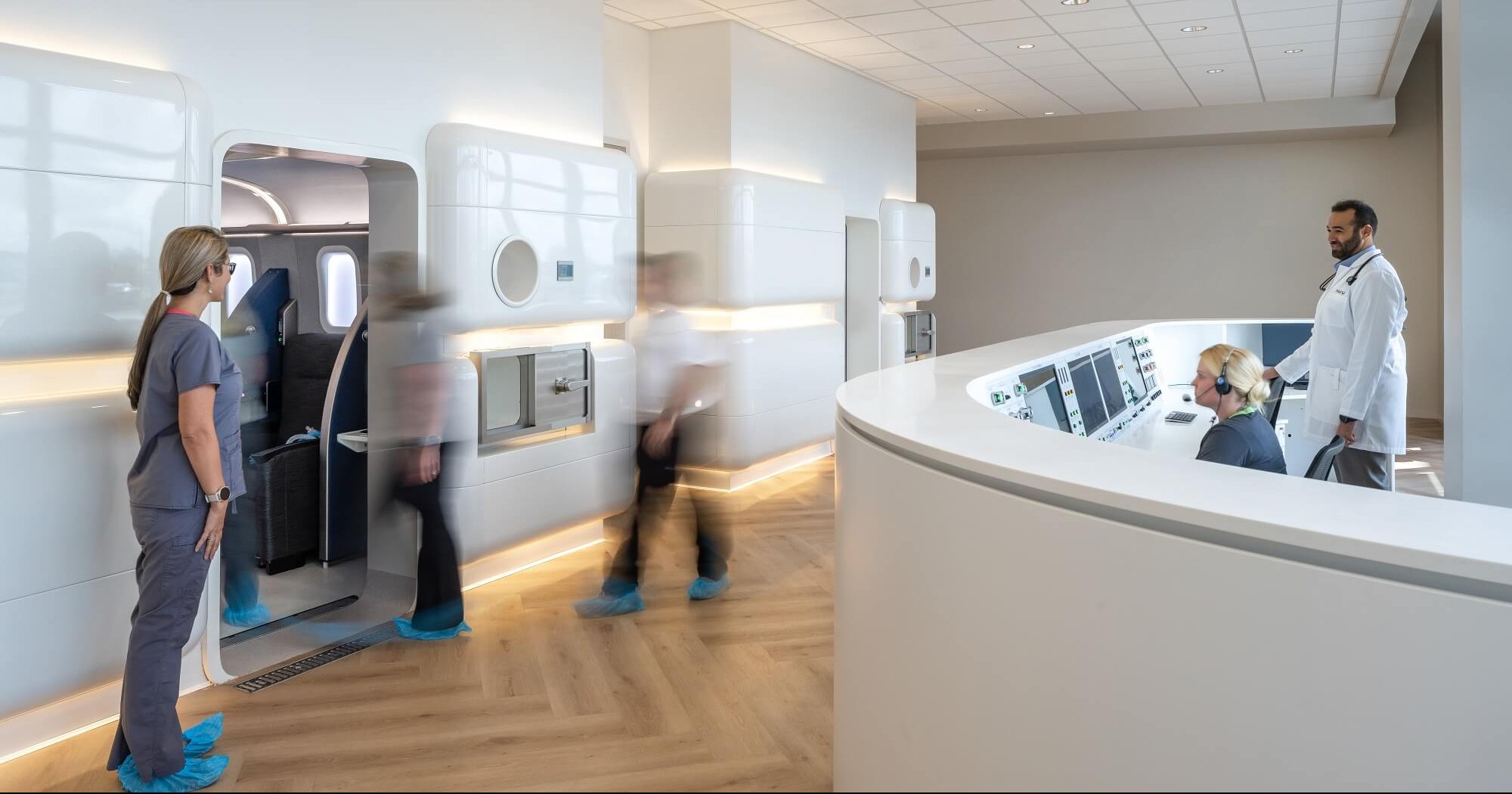 Aviv Clinics uses state-of-the-art Hyperbaric Oxygen Therapy (HBOT), combined with physical and cognitive training, nutrition coaching, and the industry's most comprehensive evaluations and assessments to track client progress. Based on over a decade of research, the Aviv Medical Program's treatment protocol involves a multidisciplinary team of clinicians to help clients optimize their brain health and impact on the aging process.
The result?
Declining mental and physical health is often considered to be a simple fact of life as we age. The Aviv Medical Program's unique treatment protocol is designed to address the main cognitive and physical functions that deteriorate during aging. Our clients change their experience of aging and see cognitive and physical benefits as a result of the Aviv Medical Program.
Cognitive benefits:
Better brain connectivity and function (the general health of your brain)
Stronger mental ability, including memory, attention and focus
Faster information processing speed (how quickly we complete mental tasks)
Sharper executive functions (flexible thinking, decision-making, self-control)
Improved mood
Physical benefits:
Better overall fitness, strength, coordination, balance
Increased energy, power, and stamina
Reduced pain (strong anti-inflammatory effect)
Better sleep
Improved sexual performance (for men)
The program's remarkable impact has changed lives.
"I'm more alert, I'm more active. I am back to doing things that I love doing… I finally got back to playing golf, and bowling, and getting back in the pool and swimming." Aviv Clinics client
The Aviv Medical Program also has the industry's most comprehensive series of tests and assessments. From the start of the program, you receive a complete physical and mental evaluation to get an accurate reading of your current health profile, letting the professional clinician team at Aviv create a plan to optimize the impact of the treatment series.
Assessments and evaluations continue throughout the course of the 12-week program, and also include post-program testing to measure your progress. Personalized care and attention is provided every step of the way and every member of the team is dedicated to your success.
How does HBOT work?
As we age, our bodies become less and less efficient at channeling oxygen to the brain. This can lead to cognitive problems like memory loss, trouble concentrating, and a decline in problem-solving abilities.
Hyperbaric oxygen therapy works by administering 100% pure oxygen to a patient in a pressurized environment, and it can give your brain the boost it needs to properly rejuvenate itself.
The latest research studies have indicated that the unique HBOT protocol used at Aviv Clinics can reverse biological signs of aging and even key markers of Alzheimer's disease.
The HBOT suite at Aviv is one of the most comfortable and technologically advanced in the world. Designed to maximize comfort, the HBOT suite is an entire room that looks like a luxury airliner, rather than a traditional cramped HBOT container.
During the typical HBOT session, you complete brain training exercises on specialized tablets, allowing your brain to exercise while undergoing HBOT sessions. It's just one of many ways that Aviv's 12-week program maximizes the anti-aging benefits of HBOT.
Aviv Clinics clients also receive personalized nutritional, physical, and cognitive coaching from a team of dedicated professionals. Every aspect of the 12-week program is personalized to the client's specific goals and needs.
Transform your experience of aging this winter
Staying at The Villages offers a unique opportunity to enjoy amazing amenities, while improving your overall quality of life. The concierge team at Aviv Clinics can even put you in touch with local real estate agents and Airbnb hosts to help you find appropriate local accommodation at The Villages. HBOT sessions rarely last more than a few hours, leaving you plenty of time to enjoy Florida life at its finest.
The changes you make at Aviv will transform how you currently are experiencing aging and help address cognitive and physical decline.
This winter, transform yourself at Aviv Clinics.
Aviv Medical Program provides you with a unique opportunity to invest in your health while you age