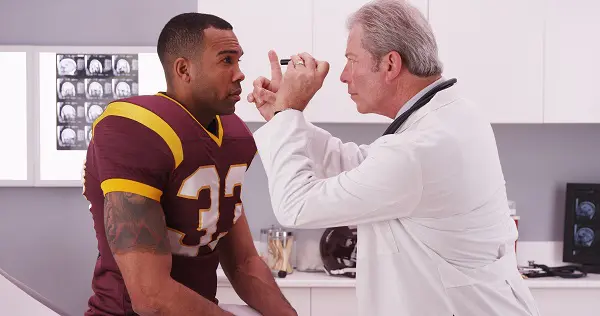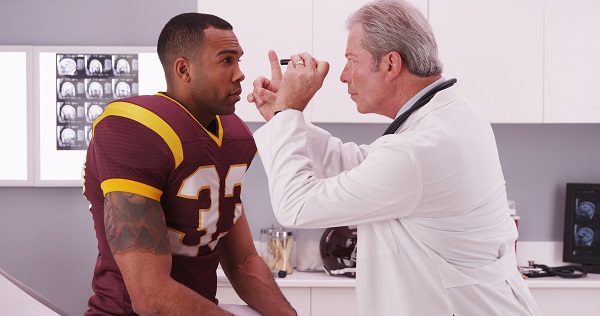 A Post-Concussion Syndrome Test: Does It Exist and What Can You Do?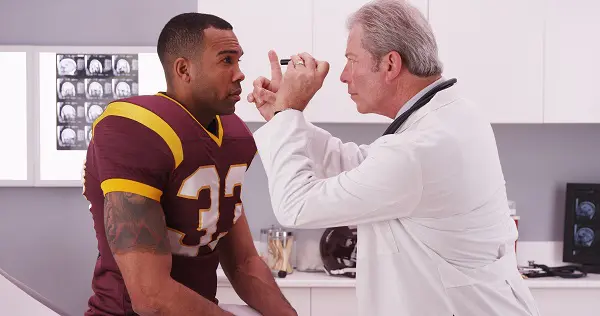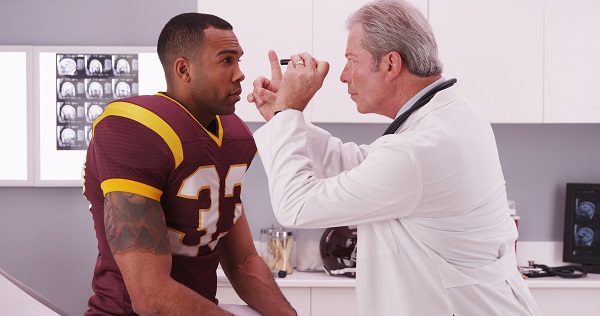 If you have been relentlessly searching on Google for answers regarding possible post-concussion signs you're experiencing, we see and hear you. It can be incredibly challenging to not understand exactly what is going on in your body and mind. Engaging in daily activities with post-concussion syndrome (PCS) symptoms can be especially taxing. Work, school, and relationships can all suffer as a result of untreated PCS.
Unfortunately, there is no definitive post-concussion syndrome test that diagnoses you for PCS. But while there is no simple test, PCS can still be diagnosed by a medical professional. Diagnosis is based on a history of head injuries and reported symptoms, as well as a thorough assessment of brain health and function.
Even without an easy PCS test, you can rest assured that the Aviv Clinics' medical team has answers for you. We are here to set the record straight on the signs of PCS, your treatment options, the type of care you should receive, and how the Aviv Medical Program can help.
Let's First Define What Post-Concussion Syndrome Is
Post-concussion syndrome, also known as PCS, is a condition where concussion symptoms continue beyond the normal recovery period.
According to Dr. Mohammed Elamir, MD, FACP, the symptoms of PCS entail "changes in cognition, whether physical and/or emotional, or sleep as a result of a concussion lasting more than three months."
PCS occurs after you've endured a traumatic brain injury (TBI)— even a very mild TBI, also known as a concussion. TBIs can be caused by accidents such as falls, vehicle crashes, and sporting injuries.
It is possible to have a traumatic brain injury and not know it. There are over 2.8 million people who sustain a TBI each year in the United States. When a TBI isn't treated properly or the recovery isn't complete, post concussion syndrome can manifest itself.
Although there isn't a quick test for PCS, there is ample research and understanding of this condition to help explain the signs and symptoms. A clinical evaluation is warranted for symptoms that linger past the typical timeframe for recovery.
The Signs of PCS You Can Look For
Luckily, there are specific signs to look out for to help you safeguard your health. PCS symptoms encompass four key areas:
Physical

Cognitive

Psychological and emotional

Sleep
Each of these symptom categories are explained in great detail in this article — as you read it, make notes of the symptoms you are experiencing in these four areas. No one enjoys life when dealing with dizziness, balance and vision issues, or challenges with memory or processing information. It's frustrating to feel more irritable than usual, or feel depressed or anxious after a concussion. An injury to your brain can easily impact your sleep, which prevents your brain from getting the rest it needs to heal at night.
Without a Test, How Is Post-Concussion Syndrome Diagnosed?
While there isn't one specific test you can take for a PCS diagnosis, and you certainly can't get a conclusive diagnosis from online information, there are a variety of assessments that physicians can use to determine if you're dealing with chronic post concussion symptoms.
The goal of using a variety of evaluations is to ensure your mind and body are being thoroughly evaluated and to rule out any other cause for your symptoms. In addition to reviewing your injury history and monitoring your symptoms, your doctor may perform a combination of any of the following exams to determine if you have PCS:
Advanced neurological medical exam:

This neurological exam entails evaluations of your nervous system. Physicians may use tools such as lights and reflex hammers.

Neurocognitive testing:

Neurocognitive testing examines brain function using memory, verbal communication, and motor tests.

Advanced MRI with DTI sequence:

This advanced version of an MRI maps out specific parts of the brain.

SPECT scan:

This scan identifies parts of the brain that have been negatively affected.
What Are the Post-Concussion Syndrome Treatment Options?
Once you've been thoroughly evaluated by a physician, you'll be presented with a variety of treatment options for your symptoms. Some facilities depend primarily on cognitive behavioral therapies, which have shown strong results for improving sleep for those suffering from PCS. Others may focus on vestibular therapies for improved balance, psychological interventions for symptoms like depression or anxiety, or neuro-optical therapy for blurred or double vision.
However, in most cases, these treatments only address the symptoms of post-concussion syndrome, and not the underlying cause.
Take time to learn more about your treatment options for post concussion syndrome. This article walks through more research and treatment protocols you should learn about if you've experienced any type of brain trauma.
The Aviv Medical Program for PCS
If you're looking for PCS relief, the Aviv Medical Program can be your answer. Our multidisciplinary program is designed to address both the symptoms and the cause of your PCS by healing your damaged brain tissue. What makes our program unique is that it is equipped with a diverse team of medical staff under one roof to give you the holistic care and attention you deserve:
The

Aviv Medical Program

can include a combination of hyperbaric oxygen therapy (HBOT), cognitive and physical training, and dietary coaching. In numerous clinical trials, HBOT has been shown to improve the flow of both blood and oxygen to damaged brain tissue, encouraging the healing process.

Our patients have reported improved cognition (attention, memory, focus, balance, etc.) upon participating in our program. In fact, 96% of Aviv's clients have experienced clinically verifiable improvements in cognitive function after completing the program.

Our customized program is backed by over a decade of research in both adults and children.

Explore more data

from The Sagol Center for Hyperbaric Medicine and Research.
Here's what you can expect from the Aviv Medical Program:
Medical analysis:

A

three-day medical, physiological, and cognitive assessment conducted by Aviv's medical staff (physicians, neuropsychologists, physiotherapists, physiologists, and nurses). This includes advanced brain imaging, cellular analysis, neurocognitive testing and more.



Personalized treatment plan:

Individualized plans may include HBOT, brain and physical training, and dietary coaching to build the best possible foundation for recovery.

Post-treatment assessment: After completion of the program, the initial tests are repeated to measure progress and make future recommendations for ongoing recovery.

Learn More About the Aviv Medical Program
If you believe you or your loved one has post-concussion syndrome, contact our clinic to see how we can help you. Our team of certified medical professionals has helped a variety of individuals with unique health backgrounds get back to optimal health. We look forward to doing the same for you.
Aviv Medical Program provides you with a unique opportunity to invest in your health while you age