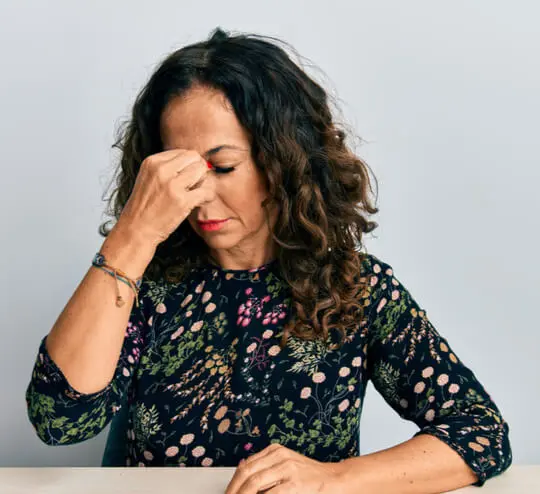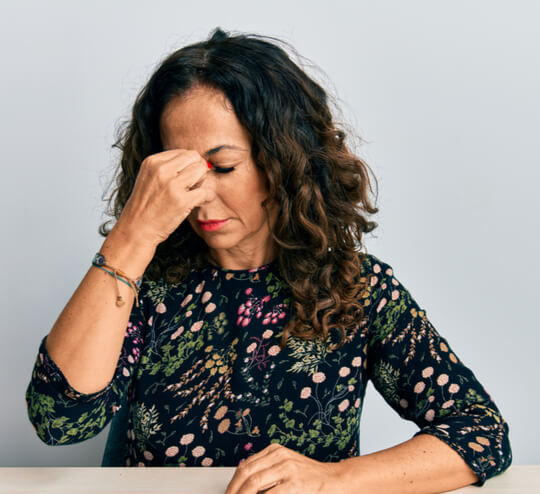 Unique Therapeutic Approach Helps Improve TBI Mental Health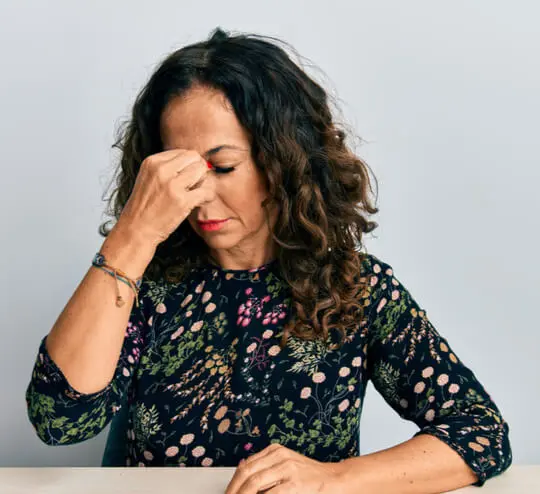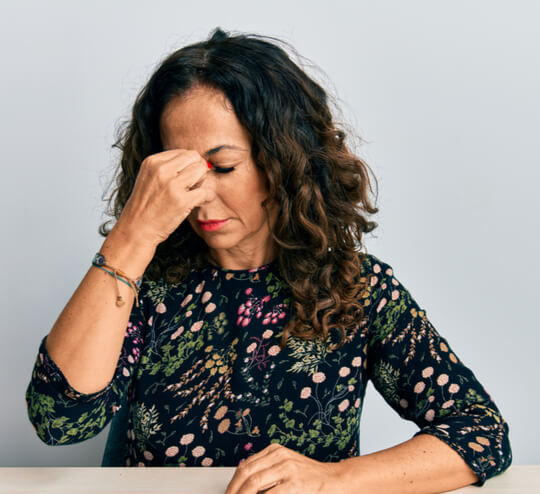 Many people know concussions and traumatic brain injuries (TBIs) can result in physical and cognitive impairments. However, there is less awareness of the TBI mental health issues that can also result.
Falls, motor vehicle accidents, contact sports, and recreational accidents are just a few of the causes of the estimated 1.5 million TBIs in the U.S. each year. Dubbed a "silent epidemic," people of all ages are at risk for TBIs, which can affect how the brain works. Even mild TBIs (what we consider a concussion) can lead to short- and long-term health problems, including symptoms related to mental health.
Fortunately, innovative and holistic therapeutic medical programs that use hyperbaric oxygen therapy (HBOT) show promise in alleviating behavioral and emotional symptoms. A large body of research shows the effectiveness of HBOT in improving brain function and quality of life in mild traumatic brain injury (mTBI), or concussion, patients suffering from chronic neurocognitive impairments.
How Does TBI Affect Mental Health?
According to the CDC, mental health is essential to overall health and well-being and includes our emotional, psychological, and social well-being.
The CDC says that mental health:
Affects how people think, feel, and act.

Helps determine how people handle stress, relate to others, and make healthy choices.

Is "important at every stage of life, from childhood and adolescence through adulthood."
A TBI or concussion can impact areas of the brain that regulate behavior and emotion (i.e., the frontal lobes). People suffering from a TBI can experience behavioral and emotional challenges.
If these TBI mental health issues are not addressed promptly, they may exacerbate over time. For example, someone having trouble remembering or following conversations may become frustrated and depressed. When a TBI or post-concussion syndrome strips away these small capabilities we take for granted, it can take a toll on our mental health.
Behavioral and emotional symptoms that can emerge after a TBI include:
Anxiety

Depression

Mood swings

Irritability

Post-traumatic stress disorder (PTSD)

Brain fog
What the Research Says
Research points to a connection between brain injury and mental health disorders:
A National

Institutes

of Health (NIH)-funded study published in

JAMA Psychiatry

revealed just how common mental health disorders are following a mild head injury.

Approximately one in five

individuals may experience mental health symptoms up to six months after a mild TBI.

Children are also susceptible to

TBI

mental health

challenges after a concussion or TBI. One study found

that

young people with pediatric acquired brain injury (pABI) are

twice as likely

to develop a mood disorder as their peers and, as adults, are twice as likely to use adult mental health services.

Another study found that people who have sustained an mTBI are

three times more likely

to experience depression

than

those without a history of mTBI. Researchers noted that this risk remains decades beyond the mTBI event.
Why Choose Aviv for TBI Rehabilitation?
You'll find the world's most innovative treatment program for improving the cognitive, physical, and emotional and behavioral symptoms of TBI at Aviv Clinics.
At Aviv, concussion and TBI survivors will benefit from:
A comprehensive medical treatment program

A team approach to care

Innovative treatment protocols backed by science

Cutting-edge technology
A Comprehensive Medical Treatment Program
Aviv Clinics takes a unique, holistic mind/body approach to post-concussion syndrome and TBI rehabilitation with a multidisciplinary medical care program. Our program entails three parts:
Assessment:

When clients come to Aviv, we first conduct an in-depth

evaluation

of their physical, neurological, and cognitive condition to ensure they

qualify

for the Aviv Medical Program.

Treatment: For those who are a fit, the next step is for our team of licensed clinicians to prepare a personalized treatment plan. The program includes a robust HBOT treatment schedule combined with personal cognitive training, physiotherapy, and nutritional coaching.
Analysis: Once the program is over, we perform a comprehensive post-treatment evaluation to measure improvements and make recommendations empirically for ongoing progress.
A Team Approach to Care
Our team of physicians, clinical program managers, physiotherapists, nurses, clinical psychologists, and dieticians collaborate to provide the care patients need for the best health outcomes.
This coordinated patient-centered approach helps ensure the quality, safety, and reliability of care. Perhaps most important, 96% of our clients experience clinically verifiable improvements in brain function after the Aviv Medical Program.
Innovative Treatment Protocols Backed by Science
The innovative Aviv Medical Program is based on dozens of high-quality clinical studies over the last decade.
These studies provide fully documented evidence of the effective use of hyperbaric oxygen therapy to help people suffering from traumatic brain injuries, regardless of the severity of their condition.
Research suggests HBOT:
Improves neuroplasticity, the brain's ability to adapt in response to an injury or disease

Activates neurogenesis, the regeneration of nerve cells in the brain

Promotes improvements

in mental health

such as

decreased depression
The carefully regulated oxygen and pressure levels in HBOT cause oxygenation of damaged tissue. This treatment ultimately encourages those tissues to regenerate and heal faster, improving chronic impairments in patients with post-concussion syndrome and TBIs, even for brain injuries that are many years old.
A series of other clinical trials demonstrate the efficacy of HBOT as a therapeutic intervention for many conditions, including TBI, stroke, fibromyalgia, long COVID symptoms, and a host of other conditions.
Aviv Clinics replicate the same HBOT protocols used in these clinical trials and administer them under the same strict procedures.
This evidence-based treatment protocol is unique to Aviv Clinics and is performed at our medical facility by trained physicians. They're not the same treatments delivered by oxygen spas and pods, which can be unsafe and unregulated.
Cutting-Edge Technology
At Aviv Clinics, patients have access to cutting-edge technology designed to help improve the cognitive, physical, and emotional/behavioral symptoms of TBI and concussion. Aviv's spacious HBOT suite is the most technologically advanced and comfortable. The suite feels more like a first-class airplane cabin than a medical facility. It provides an exceptional, safe experience for patients as they participate in every HBOT session with a qualified nursing team member.
Begin Your Healing Journey with Aviv
Understanding how TBI affects mental health is a critical first step toward effective treatment. Patients don't have to continue suffering from the "invisible illness" that is TBI. If you or a loved one are experiencing cognitive, physical, or behavioral symptoms of TBI, contact us today to find out how we can help.
Aviv Medical Program provides you with a unique opportunity to invest in your health while you age