Panel Seminar: "The Future of Aging and Longevity"
December 1 @ 9:00 am
-
10:30 am
Brownwood Hotel & Spa
The Villages, Florida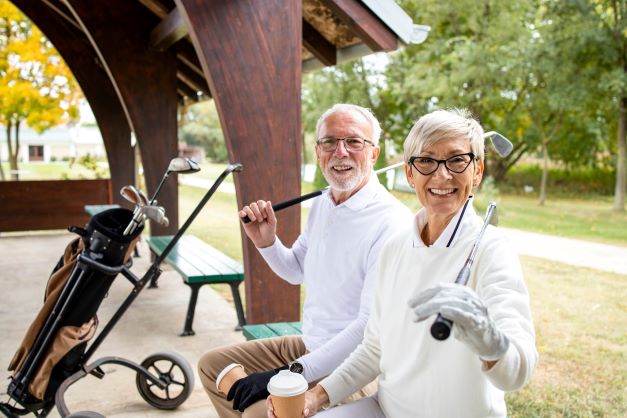 About the event
New innovations in science and medicine make it possible to curb biological aging, manage certain illnesses, and enhance your opportunities for a healthy, active lifestyle at any age.
We have invited some of the world's most influential physicians and experts in the field of cognitive aging and neurological advancements to the The Villages for this special engagement. This longevity and aging event led by our experts will feature presentations and discuss the latest trending research on how we define aging today, as well as the science and available treatments directly followed by a a live Q and A.
Morning refreshments will be served.
RSVP requested!
For more information call (352) 648-0303.
SPEAKERS
Dr. Michael Roizen | Chief Wellness Officer Emeritus at Cleveland Clinic, Founding Chair of the Wellness Institute at Cleveland Clinic, Author of New York Times Bestseller "The Great Age Reboot"
Dr. Joseph Maroon | Vice Chairman of the Department of Neurological Surgery at the University of Pittsburgh Medical Center, Neurosurgeon for the Pittsburgh Steelers
Dr. Nir Barzilai | Director of the Institute for Aging Research at the Albert Einstein College of Medicine, Director of the Paul F. Glenn Center for the Biology of Human Aging Research and of the National Institutes of Health's Nathan Shock Centers of Excellence in the Basic Biology of Aging
Dr. Eric Verdin | President, CEO of the Buck Institute for Research on Aging, Professor at Leonard David School of Gerontology at University of Southern California-LA
Dr. Shai Efrati | Director of the Sagol Center for Hyperbaric Medicine and Research at the Shamir Medical Center, Professor at Sackler School of Medicine, Co-Founder of Aviv Scientific and Chair of Medical Advisory Board
Registration for the event