Open House – Hyperbaric Oxygen the Real Deal to Help You Heal
January 21 @ 9:00 am
-
1:00 pm
Aviv Clinics
2955 Brownwood Blvd. #100, The Villages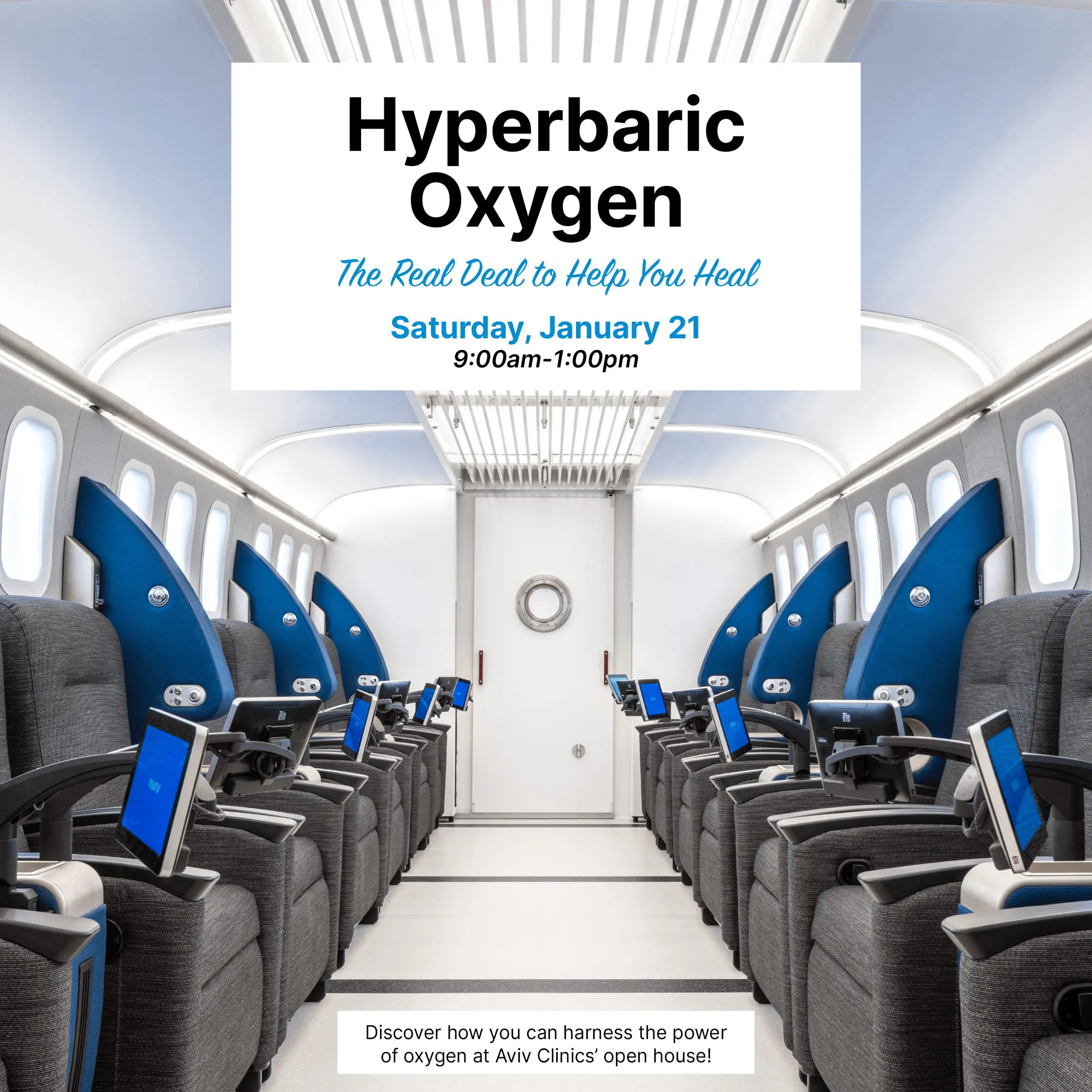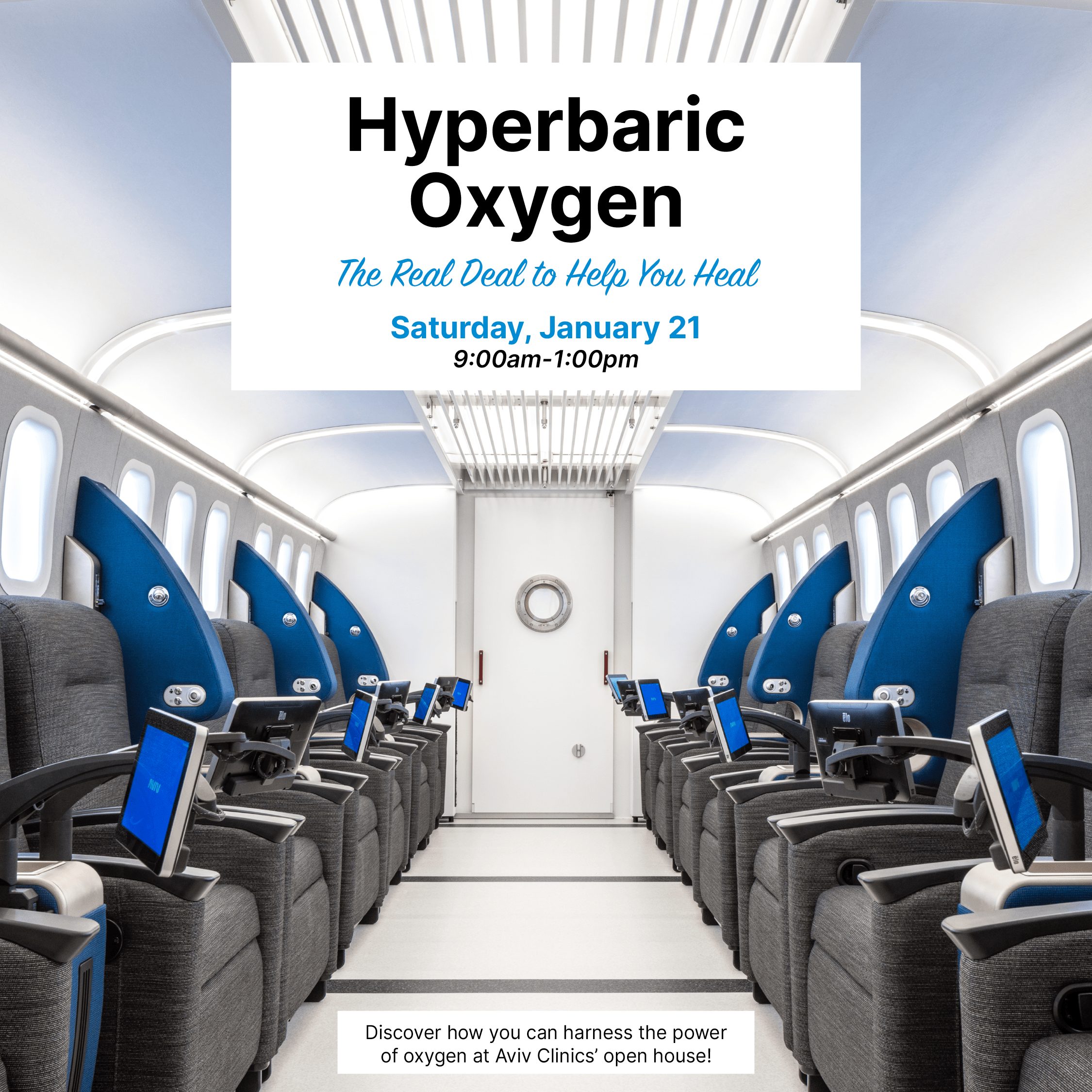 About the event
What if living better was as easy as taking a breath?
Discover how you can harness the power of oxygen at Aviv Clinics' Open House event!
Saturday, January 21
9:00 am- 1:00 pm
Guests will enjoy
– Education sessions with Dr. Joseph Maroon, head neurosurgeon from the Pittsburgh Steelers
– Guided tours through the world-class hyperbaric oxygen therapy suites
– Meet and greet with the Aviv Clinics medical team
– Live remote with WVLG radio
– Refreshments, giveaways and much more!
This event is open to all, registration is requested.
Please register online or call 352-648-0303 for more information.